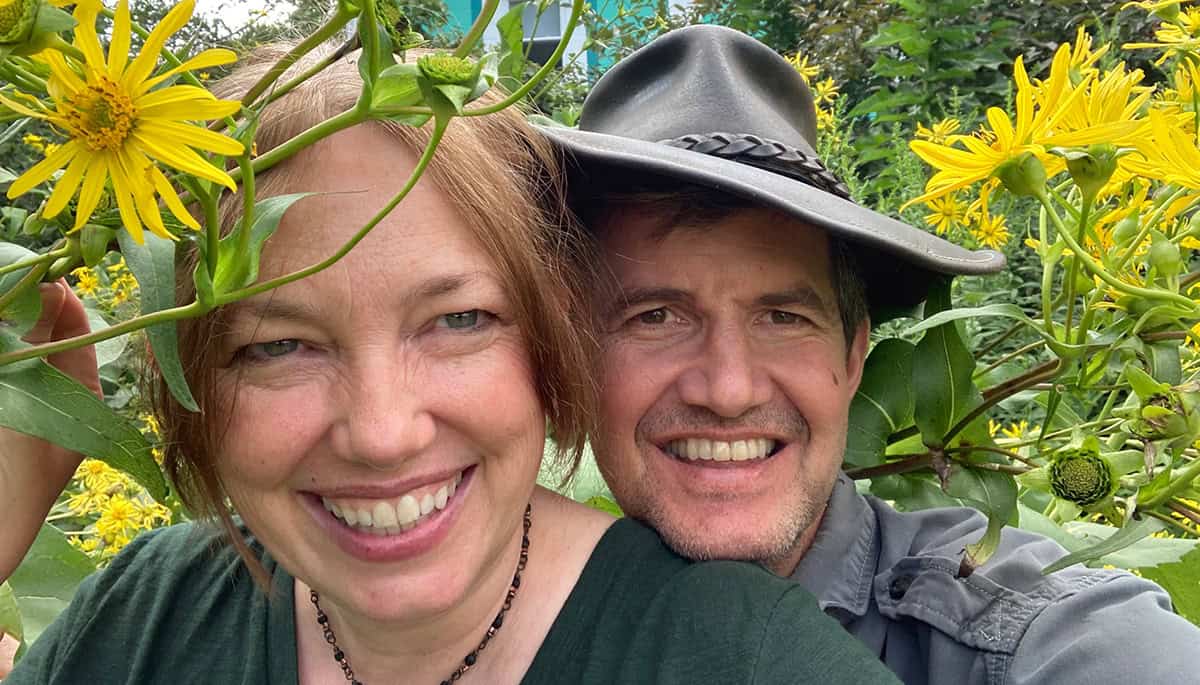 Michelle and Nathaniel Stitzlein are both artists who are inspired by nature. They converted a former grange hall into their home / art studio and then set about turning several acres of parking area and farmland into a native habitat paradise.
Michelle considers their home to be a "permanent artist residency".
They were able to take advantage of the Conservation Reserve Program (CRP) to convert 1.7 acres into wildlife habitat, using a special seeder from the local soil and water conservation district to help with the conversion.
Michelle says, "Not only does our habitat feed the creatures we love - it feeds our souls. We feel so fortunate to be able to walk out our back door and be entertained, enchanted and amazed!"
We love this couple's dedication to a life of art and nature! Their native habitat is now an "advertisement" for coexisting with nature, attracting birds, bees, tree frogs, rabbits, chipmunks, caterpillars, moths, butterflies (and more!)
Follow Michelle Here: @michellestitzlein and visit her current exhibition at the @pghbotanicgarden through October 29th.
THE STITZLEINS' RESOURCES
Some of the OH folk and orgs they find so informative and inspiring:
Our friends Jennifer Kleinrichert and Steve Ross of The Common Milkweed Farm, Cardington, OH
Our friends Paul and Cathy Knoop, Laurelville, OH
Nathaniel's parents, Nancy Crow and John Stitzlein, Baltimore, OH
Jim McCormac, Columbus, OH
NATHANIEL'S TOP 10 OHIO NATIVE PLANTS
Cup plant
Rattlesnake Master
Blazing Star
Culver's Root
Mountain Mint
Bergamot
Sullivant's Milkweed (incidentally named after an Ohioan)
Riddell's Goldenrod
Foxglove Beardtongue
Ironweed
SHARE YOUR HABITAT
Submit Your Images for a chance to be featured on our site or social media!